Share on Facebook
OnStage News & Notes - March 2011

In our March newsletter, MPO announces the new shows for its 2011-2012 season; spotlights new "Scoundrels" Music Director Laurie Gougher; reports on the NJACT annual reorganization; serves up the latest Backstage Pass podcast featuring "Steel Magnolias"; offers a round-up of MPO Alumni News; and the MPO Theater Quiz is back.
COMING SOON TO KELSEY THEATRE
Call or Click for Tickets: 609-570-3333

DATES:


March 4, 5, 11, 12, 2011 at 7:30pm




March 6, 13, 2001 at 2pm



PRICES:
Adults $16, Seniors $14;
Students/Children $12


Based on the popular 1988 film of the same name, this rollicking comedy centers on two con men living on the French Riviera. The first is the suave and sophisticated Lawrence Jameson, the other, a small-time crook named Freddy Benson. The two men compete to see who can be the first to swindle $50,000 from a young heiress.
---
Elton John, Neil Simon and a Drowsy Chaperone
Headline New Maurer Productions' Season

Maurer Productions OnStage is pleased to announce it has selected three exciting shows for its upcoming 2011-2012 season of live theater. The company will deliver some Disney magic this November with the pop/rock mega-musical Elton John and Tim Rice's Aida. That will be followed in January, 2012, by Laughter on the 23rd Floor, the hilarious Neil Simon play about a group of comedy writers during the golden age of television. And in June of 2012, the team will offer the laugh-a-minute,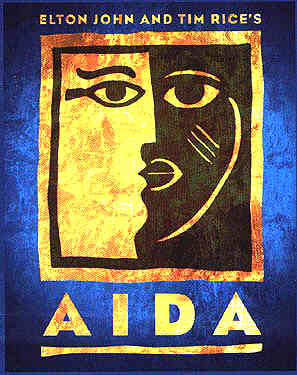 Tony Award-winning musical comedy The Drowsy Chaperone. All performances will be held at Kelsey Theatre on the West Windsor campus of Mercer County Community College. (Tickets for these shows will go on sale this summer.)
Dan Maurer, the award-winning director who brought you the comedy-dramas Driving Miss Daisy and Hollywood Arms, has been tapped to helm Aida in November. This high energy, romantic, pop/rock epic won four Tony Awards when Walt Disney's Hyperion Theatrical Group first brought it to Broadway in 2000. The show features music by pop legend Sir Elton John and lyrics by Sir Tim Rice, who penned the words to such Broadway blockbusters as Jesus Christ Superstar and Evita. After their successful partnership creating the music for Disney's The Lion King, the mouse house tapped them to create a Broadway musical for grown-ups, and Aida was born. Set in ancient Egypt, Elton John and Tim Rice's Aida is the story of an enslaved Nubian princess, her conflicted Egyptian captor, and a forbidden love that rocks the ancient world to its core. Described as one part Broadway musical, one part dance show and one part rock concert, Aida promises Kelsey Theatre audience a night to remember. (Rated PG)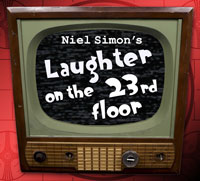 In January of 2012, award-winning producer and MPO Artistic Director John Maurer slides into the directors' chair for the Neil Simon favorite Laughter on the 23rd Floor. This side-splitting comedy follows the writing, fighting, and wacky antics which take place in the writers' room of a weekly variety show circa 1953. The show follows the antics of Max Prince, the star of "The Max Prince Show," and his ongoing battles with NBC executives who fear his humor is too sophisticated for Middle America. The characters in the play are based on Neil Simon's real-life co-workers when he was a comedy writer on Sid Caesar's television program "Your Show of Shows." Each of the characters in the play is based on one of the real-life kings of comedy who worked beside Simon in the 50s, including Mel Brooks, Carl Reiner, Sid Caesar and the great Jackie Gleason. (Rated PG-13)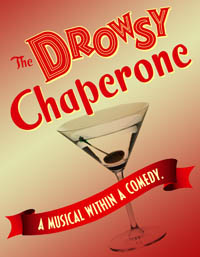 In June of 2012, John Maurer, who brought you Kelsey Theatre hits like Singin' in the Rain and Man of La Mancha, will direct the rollicking, musical comedy The Drowsy Chaperone. Winner of five Tony Awards (including Best Original Score) when it hit Broadway in 2006, The Drowsy Chaperone is for people who both love and hate the American musicals of the Jazz Age. The show's narrator, a mousy, agoraphobic Broadway fanatic seeking a cure for the blues, listens to a recording of a 1928 musical comedy, The Drowsy Chaperone. As he listens to this rare recording, he and the audience are transported into the musical. The characters appear in his dingy apartment, his cold-water flat is transformed into an impressive Broadway set, and both the narrator and the audience are taken on a 90 minute non-stop roller coaster ride of song, dance and laughter. (Rated PG)
---
Gougher Signs On to Music Direct MPO's Scoundrels;
Tapped by Pennington to Direct the Teenage Musical 13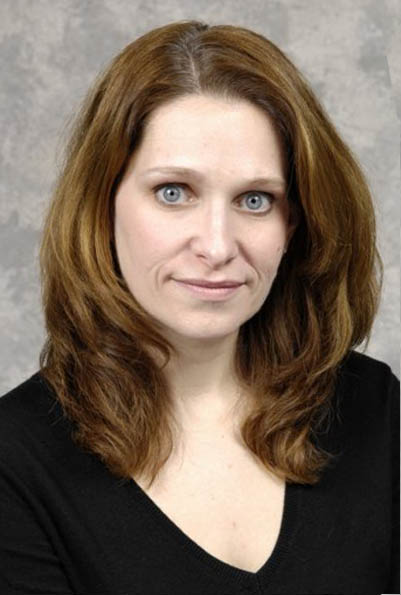 Laurie Gougher – actor, singer, director, music director, educator and working mother – is one of the busiest people at Kelsey Theatre these days. The Newtown, PA resident signed on to music direct MPO's musical comedy Dirty Rotten Scoundrels, which is in rehearsals now and opens May 13th at Kelsey Theatre. She is also slated to helm the upcoming Pennington Players' production of the teenage musical 13, scheduled to open at Kelsey Theatre on July 29. And if that's not enough, she recently shook hands on a deal to music direct Pirates of Penzance for Pinnworth Productions, which goes up at Kelsey Theatre in January of 2012. (Tickets for Scoundrels are on sale now. Tickets for 13 and Pirates go on sales this spring and summer respectively.)
"What can I say?" she told MPO team mates recently when asked about her overflowing agenda. "I Iike what I do." Laurie is having a blast working with the cast of Scoundrels. "The people are great, the show is hilarious, and the music is a lot of fun," she said.
But while Dirty Rotten Scoundrels is making her laugh, her real passion is the teenage musical 13 that she'll be directing for Pennington Players this summer. "I just love the show," she said, "it's a wonderful story about that awkward time in life when kids have one foot in childhood and one foot in adulthood. And the music is contagious. The show really appeals to teens currently living through this life phase, kids who are anticipating their teenage years, parents who may be looking for insight into the teenage mindset and nostalgic adults of all ages."
The show, which opened on Broadway in 2008, follows the lives of thirteen 13-year-olds as they weave and wind their way through the comic trials and tribulations of being 13. With an unforgettable rock score by Tony Award-winning composer Jason Robert Brown, 13 is a hilarious, high-energy musical for all ages.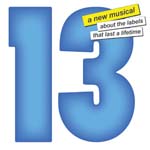 Another reason I'm excited about this show is the kids," she added. "I really enjoy working with young actors, especially at that age. They are smart and talented and just coming into their own. Teenage actors are often dismissed as too old to play cute children, yet too young to play adult roles. 13 is the kind of show where a young actor can really blossom and I'm excited to be a part of that.
Auditions for 13 will be held June 4 & 5. Details, including rehearsal schedule and audition requirements, will be posted on the Kelsey Theatre website and on the Pennington Players website in mid-April. The show will run from July 29-August 7, 2011. (Tickets for 13 will go on sale this spring.)
As the show's director, Laurie tapped MPO alum Peter de Mets to handle the music in the show. "Peter is very talented. He's a great music director, an excellent voice teacher, and he's really good with young talent," she said. "He's exactly the partner I need on this show so I can keep my focus on working very closely with the young cast."
Laurie holds a Masters Degree in Music Education and has been teaching music in all levels of the public schools for 18 years. She is also a classically trained singer and an experienced director and music director. Over the past few years, Laurie has directed and music directed several shows at Kelsey Theatre. Her recent credits include director and music director of Seussical the Musical, music director of Joseph and the Amazing Technicolor Dreamcoat and director and music director of Rumpelstiltskin.
---
MPO Alum Liz Rzasa Join's NJACT Board as
the Group Completes Annual Reorganization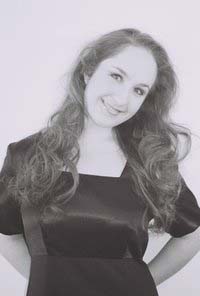 MPO Alumna Elizabeth Rzasa, who appeared in our critically acclaimed production of Man of La Mancha, has joined the New Jersey Association of Community as the group's South Jersey Reviewer Liaison. NJACT, home of the NJACT Perry Awards, is a volunteer organization dedicated to celebrating outstanding achievements in the performance and production of community theater around the state.
Liz will be joining fellow MPO alum and board member Jane Coult, who is serving her third term as NJACT Recording Secretary. Jane is currently working as Choreographer for MPO's production of the musical comedy Dirty Rotten Scoundrels, which goes up at the Kelsey Theatre May 13.
This year NJACT has a new President, Patrick Starega. A veteran of the board, Patrick has served as the Vice President the last two years. Marie Fiorello, of Villagers Theater, has been appointed Vice President.
Gina Lupi will be returning after a year hiatus, in an unofficial capacity, as Director of Communications. Also return are Rita Greco, who will remain as the Treasurer, Greg Louis as Reviewer Compliance Manager, and PJ Campacci will be returning as Member at Large. Board veteran and former NJACT President, Amy Levine, will stay on with the organization as Event Coordinator.
---
Podcast: Talking About Steel Magnolias

In this Podcast we talk with some of the cast and crew of Pennington Players presentation of "Steel Magnolias" being presented at Kelsey Theatre on the campus of Mercer County College in West Windsor, New Jersey. Our guests for this podcast were Director Judi Parrish and actors Malissa Arnold, Sally Page, Laurie Hardy, Eve Connolly, Morgan Petronis and Bobbi Mendel.
---
Alumnae Theater News for March
Hard 2 Explain -- Live at the Tap Room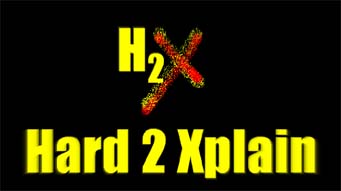 Guitarist Paul Maurer and bass player Steve Pasierb have performed in the the orchestra for countless MPO productions. But did you know they can really rock out! Don't miss Paul and Steve when they perform with their band, Hard 2 Explain, at the Tap Room on Friday, March 25 beginning at 9:30pm.


Including Paul and Steve, Hard 2 Explain features five extraordinary musicians from the Eastern Pa./Central N.J. area. In 2008, they were selected to make an appearance at the nationally renowned music festival known as Musikfest, in Bethlehem, Pa. Each member brings years of study and musical experience that contributes to the bands commanding sound. The concepts of fun, creativity, great sound and musicianship fuel their passion for creating an entertaining blend of classic/modern rock, MoTown, hits from the 50's, 60's, 70's, 80's and other favorites. When all is said and done, this band creates an atmosphere of fun and entertainment for audiences ranging from the local club/bar, family wedding/party or corporate function. Simply put, its Hard 2 Explain!
The Tap Room is located inside the Somerset Hills Hotel in Warren, NJ (1/4 mile from exit 33 off of Route 78).
Steel Magnolias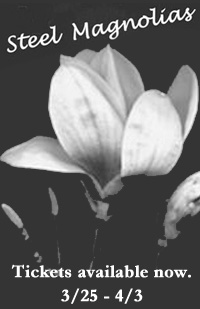 No less than three MPO Alumnae team up in Pennington Players' production of the comedy-drama Steel Magnolias. Laurie Hardy (Hollywood Arms), Eve Connolly (Perry Award-winner for Driving Miss Daisy), and Judi Parrish (lighing engineer for many MPO shows) are part of an all female cast and crew that are working to bring this funny and moving story to the Kelsey stage.
Steel Magnolias celebrates the trust and friendship of women and the importance of great hair! Pennington Players will whisk you way to a little beauty parlor in the small town of Chinquapin, Louisiana. You'll bathe in hilarious Southern banter; curl up with these wonderful characters, and sit under the dryer reveling in the humorously revealing verbal collisions in this touching, funny and award-winning play.
Steel Magnolias will open at the Kelsey Theatre on the West Windsor campus of Mercer County Community College. Performances run from March 25 through April 3. Tickets are $14 for adults, $12 for seniors and $10 for students and children. For tickets, click here, or call 609-570-3333.
Joseph and the Amazing Technicolor Dreamcoat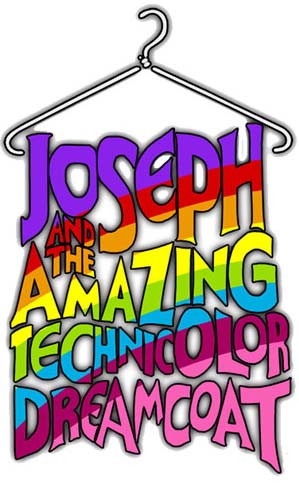 Look for MPO Alumnae Elizabeth Rzasa (Man of LaMancha) as the Narrator, Sam Rosalski (Man of LaMancha) as Jacob and the Baker, and Kristen Robinson (Emperor's New Clothes) as a wife in Somerset Valley Player's (SVP) production of Joseph . . . this month.
This high-spirited musical rocks the stage with the classic Biblical story of love and redemption in ancient times as favored son Joseph, with his coat of many colors, becomes exiled by his jealous brothers, only to find his true calling in the strange new land of Egypt while coming to grips with the power of lies.
The show will go up at the Somerset Valley Playhouse located at 689 Amwell Road (Rte 514), Hillsborough NJ 08844. For directions visit the SVP website. Performances start Friday, March 25 at 8 pm, and continue on Saturday, Marcy 26 at 8 pm, and Sunday, March 27 at 2 pm. The show runs the following two weekends on the same schedule. The last weekend will have performances on Friday and Saturday, April 15 and 16, at 8 pm. Tickets are $20 for adults and $18 for seniors and students. To purchase tickets, go to SVP Tickets and Prices.
The Merchant of Venice
Tess Ammerman (Man of LaMancha) will be playing Nerissa and Jack Bathke (Lucky Stiff]) will be playing Launcelot Gobbo and the Prince of Arragon in Playhouse 22's production of The Merchant of Venice.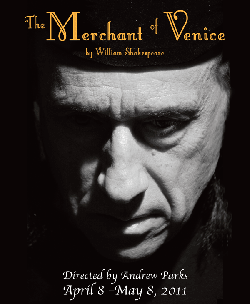 In this popular Shakespearian tragic comedy, Melancholy Antonio loves Bassanio, so when the youth asks for 3000 ducats, Antonio says yes before knowing it's to sue for the hand of Portia. His capital tied up in merchant ships at sea, Antonio must go to Shylock, a moneylender he reviles. Shylock wraps his grudge in kindness, offering a three-month loan at no interest. But if not repaid, Antonio will owe a pound of his own flesh.
The shows goes up at Playhouse 22 located at The East Brunswick Community Arts Center, 721 Cranbury Road, East Brunswick, NJ. Performances start on Friday, April 8 at 8 pm, Saturday, April 9 at 8 pm, and Sunday, April 10 at 3 pm. The show runs until Sunday, May 8 on that schedule, except there are no shows on April 22, 23 and 24. There will be a talk-back with the cast and crew after the show on Sunday April 10th. Tickets are $20 for adults and $18 for seniors (60 and over) and students. For tickets, go to the Playhouse 22 Tickets page.
Mauritius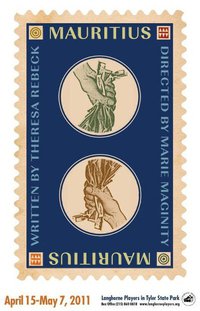 John Shanken-Kaye who appeared in MPO's Lucky Stiff, will be taking a turn in Langhorne Players' staging of Mauritius. The play explores the seedy underbelly of . . . stamp collecting. Two half-sisters in the wake of mourning their mother must decide what to do with a spectacularly precious stamp collection. A troupe of unique tough guys eager to help -- or help themselves -- take the sisters and us on an exciting, sometimes scary, and above all entertaining ride during which it is never clear who is at the wheel.
Performances will be held in the Spring Garden Mill Theater at 1118 Richboro Road (across from Tyler State Park) in Newtown, PA. Performances are April 15, 16 & May 6, 7 at 8pm, April 17 at 3pm, and May 4,5 at 7:30pm. For reservations call 215-860-0818. For More information visit The Langhorne Players' website.
Hello Dolly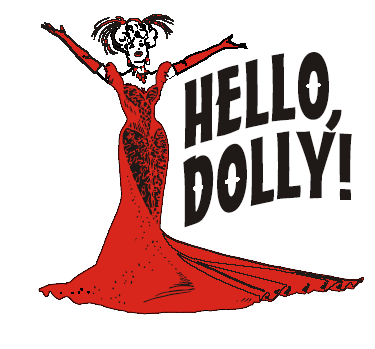 Playful Theatre Productions is staging the classic musical Hello Dolly and their cast looks like a regular MPO reunion. Allwny Baskin (Perry Award-winner for Driving Miss Daisy), Dominick Sannelli (Tom Sawyer), Victoria Scialfia (Children's Letters to God), Danielle Grosso (Tom Sawyer), Jack Petzko (Hollywood Arms) and John Russell (It's a Wonderful Life) can all be seen in Dolly on the Kelsey Theatre stage.

Audiences will be off on a whirlwind race around New York at the turn of the twentieth century, as we follow the adventures of America's most beloved matchmaker! "And what do you do for a living, Mrs. Levi?" asks Ambrose Kemper in the first scene of this most delightful of musical comedies. "Some people paint, some sew...I meddle," replies Dolly. Hello Dolly is full of memorable songs including "Put On Your Sunday Clothes," "Ribbons Down My Back," "Before the Parade Passes By," and of course "Hello, Dolly!.'

Hello Dolly will open at the Kelsey Theatre on the West Windsor campus of Mercer County Community College. Performances run from April 3-16. Tickets are $16 for adults, $14 for seniors and $12 for students and children. For tickets, click here, or call 609-570-3333.
---
MPO Theater Quiz: What a Character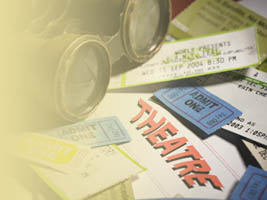 This month's Theater Quiz will test your knowledge more than usual. We're all good at remembering song lyrics or song titles, but what about charater names, particularly supporting character names. Test your theater knowledge. Can you match the characters with their shows?
---