Episode 39:
Steel Magnolias
Recorded March 2, 2011
Hosted by John Maurer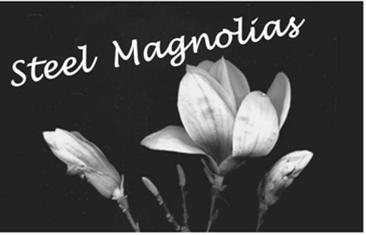 In this Podcast we talk with some of the cast and crew of Pennington Players presentation of "Steel Magnolias" being presented at the Kelsey theatre on the Campus of Mercer County College in West Windsor New Jersey. Our guests for this podcast were Director Judi Parrish and actors Malissa Arnold, Sally Page, Laurie Hardy, Eve Connolloy, Moprgan Petronis and Bobbi Mendel.


Running time: 12:43 min.


Listen to more podcasts.