Book By Joseph Stein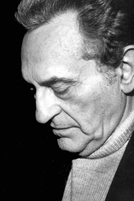 Joseph Stein started his career in television and was one of a noted group of writers on Your Show of Shows and The Sid Caesar Show. His first work for the theatre was as co-author of Plain And Fancy, the hit musical about the adventures of a pair of sophisticated New Yorkers living among the Amish in Pennsylvania. His next show was Mr. Wonderful, starring Sammy Davis, Jr. He created the libretto for the Bock and Harnick musical The Body Beautiful. His next librettos were for Take Me Along, based on Eugene O'Neill's Ah, Wilderness.;and Juno, with score by Marc Blitzstein. He then wrote the adaptation for the hit stage comedy Enter Laughing. Fiddler on the Roof was his next show, for which he won the Tony as well as the Drama Critics' Circle Award. He was also nominated for a Tony for his next show, Zorba, with score by Kander and Ebb. His other productions include King of Hearts, Irene, Rags (for which he also was nominated for a Tony), and The Baker's Wife, which was produced in London and was nominated for the Laurence Olivier Award. Mr. Stein is also the author of the screenplays for Enter Laughing and Fiddler on the Roof.

Music By Jerry Brock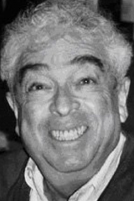 Jerry Bock was born in New Haven, Connecticut on November 23rd, 1928. That was his first out-of-town tryout. Thirty years later, he and Sheldon Harnick gave birth to THE BODY BEAUTIFUL in Philadelphia. That was his fourth out-of-town tryout. In between was CATCH A STAR, a fleeting revue that, according to critic Walter Kerr, posed the question; "What do you call something between a flop and a smash?" Kerr's answer? "A flash". Next, Jule Styne and Tommy Valano midwifed Bock, Larry Holofcener and George Weiss into birthing MR. WONDERFUL starring Sammy Davis Jr. The title song and "Too Close For Comfort" are still active off springs. Bock and Harnick's celebrated collaboration yielded five scores in seven years. THE BODY BEAUTIFUL, FIORELLO! (winner of Broadway's triple crown: The Tony Award, The New York Critics' Circle Award and The Pulitzer Prize in drama, the fourth musical to do so). TENDERLOIN, SHE LOVES ME - (winner of Variety's poll of critics as best musical, citing Bock and Harnick as best composer and lyricist). FIDDLER ON THE ROOF - (nine Tonys, notably the citation for best musical of the year), THE APPLE TREE and THE ROTHSCHILDS. In addition to the 1989 silver anniversary production of FIDDLER (from which a major excerpt was featured in JEROME ROBBINS' BROADWAY), a highly esteemed revival of THE ROTHSCHILDS enjoyed a successful run off-Broadway the following year. Since then, Bock and Harnick were triply honored by being inducted into the Theater Hall of Fame, receiving the Johnny Mercer Award from the Songwriters Hall of Fame and the Spirit of American Creativity Award from the Foundation for a Creative America. But the "award" that Bock holds near and dear is the honorary Doctor of Humane Letters degree from the University of Wisconsin. It was there that he met his wife Patti, and it was there that he decided to be a composer. Mr. Bock is a member of a number of professional guilds and associations, among which the BMI Foundation, Inc. is a membership he relishes. As for Patti, his wife, George, their son and Portia, their daughter, Bock confesses they are his longest running hit.
Lyrics By Sheldon Harnick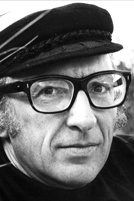 Born: April 30, 1924 - Chicago Portage Park Grammar School 1930-1938 Started studying violin while in grammar school. Carl Schurz High School 1938-1942. (Continued violin studies and music theory at the Boguslawski Musical College). During junior and senior years at Schurz began to write parodies, sketches and some original songs with collaborator Stanley Orzey. Drafted 1943. Honorable discharge 1946 (Rank: T-4). While stationed at Robins Field, Georgia, worked as a performer and wrote songs for shows put on by our volunteer Special Service Group. (I was a technician in the Signal Corps, attached to the Air Force; the entertaining was done on my own time.) Also, entered Yank Magazine's parody contest and was one of five 2nd prize winners. After discharge from Army worked as a violinist in Bud Whalen's dance band around Chicago. Northwestern University School of Music 1946-1949; Bachelor of Music Degree, majoring in violin. Contributed to Northwestern's annual student revue, the Waa-Mu Show: 1947-48-49-50-51-52-53. Also, one year wrote the score for the "water" show, the Dolphin Show. After graduation worked with Henry Brandon's dance orchestra around Chicago and the Midwest. (The size of the band had to be trimmed to continue to get engagement: I was one of several musicians let go.) Worked with Xaviar Cugat's orchestra on a theater date in Minneapolis but was fired after the first show. Came to New York in 1950 to try to be a theatrical song writer. First song in a Broadway show: "The Boston Beguine" in "New Faces of 1952". In the next few years I contributed songs to the following On and Off-Broadway revues (with music either by myself, David Baker or Lloyd B. Norlin): "Two's Company", "John Murray Anderson's 'Almanac'", "The Shoestring Revue", "Shoestring '57", "Kaleidoscope", "The Littlest Revue", "Vintage '60". (Also had songs in several Julius Monk Cabaret shows.) Did lyrics for first book show, "Horatio" (Book: Ira Wallach, Music: David Baker). Produced at Margo Jone's theater in Dallas in 1954. (This show was later produced Off-Broadway in 1961 under the title "Smiling the Boy Fell Dead"). Worked on theater staff of summer resort, Green Mansions, for the full summer season of 1955, half the season of '56 and several weeks in '57. Called in to write lyrics, anonymously, on "The Amazing Adele" (1956 - never came to Broadway); "Shangri-La" (1956). Also "Portofino" (1958) where my lyrics, alas, were not anonymous. SHOWS WITH JERRY BOCK (whom I met in 1956): "The Body Beautiful" (1958) "Ford Tractor Show" (Closed-circuit TV Industrial Show, 1959). "Fiorello" (1959). "Tenderloin" (1960). "Man in the Moon" (1963) for the Bil Baird Marionettes. "She Loves Me" (1963). "To Broadway with Love" (1964) (For New York Fair). "Fiddler on the Roof" (1964). "Baker Street" (Contributed several songs anonymously: 1965). "The Apple Tree" (1966). "The Canterville Ghost" (1966) (TV Musical). "The Rothschilds" (1970). Also, wrote material for the then Mayor of New York, John V. Lindsay, for his appearances before the 'Inner Circle' (Press Club Show) 1966-70-71-72-73. INDUSTRIAL SHOWS From 1958 to 1959 I did Industrial Shows for firms like Buick, Esso Gas, Nabisco, Columbia Phonograph, Milliken, etc., and did one Ballantine Beer TV Commercial (with Jerry Bock) in 1965. SHOWS (AND SONGS) WITH MARY RODGERS: "Pinocchio" (1973) for the Bil Baird Marionettes. Song: "William's Doll" for Marlo Thomas's TV Special: "Free To Be You and Me" (1974). SHOWS/FILMS WITH MICHEL LEGRAND: "A Song for a King" (Unproduced film). "A Christmas Carol". The first production was a Christmas tour in 1981. Stock and Amateur production rights are now handled by the Rodgers and Hammerstein Organziation. "Aaron's Magic Village" Animated film released in U.S. in 1997. (Released in Europe as "The World is One Big Chelm" in 1955.) SHOWS (AND SONGS) WITH JOE RAPOSO Theme for TV series written by Alan Alda: "We'll Get By" (1974). "Alice in Wonderland" (1975) for the Bil Baird Marionettes. "Sutter's Gold", a Cantana. Premiere: Boston Symphony Orchestra (1980). "A Wonderful Life" - Musical based on the film "It's a Wonderful Life". First production: University of Michigan (1986). Stock and Amateur rights now handled by the Rodgers and Hammerstein Organization. OPERAS: With JACK BEESON: "Captain Jinks of the Horse Marines". Premiere: Kansas City Lyric Theatre, Missouri (1975). Originally recorded by RCA, now available on Desto Records. "Dr. Heidegger's Foundation of Youth". Premier: National Arts Club, NYC (1978). Recorded by CRI "Cyrano": Premiere: Theater Hagen; Hagen, Germany: September 10, 1994. With THOMAS Z. SHEPARD: "Love in Two Countries": comprising two one-act operas: "That Pig of a Molette" and "A Question of Faith". Premiere: Musical Theatre Works, Theatre at St. Peter's Church, NYC (1991). With HENRY MOLLICONE: "Coyote Tales" - Commissioned by the Lyric Opera of Kansas City (Missouri). Premiere: Kansas City, March 7th, 1998. By MYSELF: "Frustration", a 'mini-opera' in one brief act. Premiere: Encompass Theatre, NYC (1979), "Frustration" was one of several short comedic operas included in a presentation called "Fantasies Take Flight". ENGLISH TRANSLATIONS/ADAPTATIONS: Stravinski: "L'Histoire du Soldat". Premiere: Chamber Symphony of Philadelphia, with Bil Baird's Marionettes (1967). "Renard". (Commissioned by PBS, not yet produced.) Ravel: "L'Enfant et les Sortileges". Premiere: The Manhattan Music School (1971). Now the 'official American translation'. Mozart: "L'Oca del Cairo" ("The Goose from Cairo"). Premiere: Lyric opera of Kansas City, Missouri (1982). Lehar: "The Merry Widow". Premiere: San Diego Opera Company, featuring Beverly Sills, (1977). Bizet: "Carmen". Premiere: Houston Grand Opera Company (1981).(they commissioned the translation). An abbreviated version of my translation, slightly revised, became the English version of Peter Brook's "La Tragedie de Carmen". Premiere: Vivian Beaumont Theatre, NYC (1984). Canteloube: "Songs of the Auvergne". Seven of these had their first performance in a concert given by Marni Nixon, NYC (1982). J.S. Bach: "The Contest Between Phoebus and Pan" (Cantana). Commissioned by the Bach Aria Group. Premiere: Stony Brook, NY (1988). "The Appeasement of Aeolus" (Cantata). Commissioned by the Bach Aria Group. Premiere: Stony Brook, NY (1990). Chabrier: "Une Education Manquee" ("A Flawed Education"). This, along with "L'Oca del Cairo" was commissioned by the Metropolitan Opera's 'Mini-Met'. (Not yet produced.) Jean-Michel Damase: "The Heiress". Translated from the French libretto by L. Ducreux based on the Ruth and Augustus Goetz play, which was in turn based on Henry James's novel "Washington Square". (Not yet produced in English.) Edouard Pailleron: "Le Monde ou L'on S'Ennuie: ("A World Where Boredom Reigns"). (Not yet produced.) Eugene Labiche/Edouard Martin: Le Voyage de Monsieur Perrichon" ("Monsieur Perrichon's Vacation"). (Not yet produced) Verdi: "Questa o Quella" (aria from "Rigoletto"). Translated for Placido Domingo to perform on his TV Special (1985). Ives: "Elgie". Translation used as the final song in Jerome Robbins ballet "Ives Songs". Premiere: NY State Theatre (1988). "Ghetto": Translations of Yiddish songs for use in the play of that name by Joshua Sobol. (Of a dozen songs, I translated half; Jim Friedman translated the other half). Premiere: Mark Taper Forum, L.A. (1986). Michael Legrand: "The Umbrellas of Cherbourg" (text by Jacques Demy). Premiere: NY Shakespeare Festival Theatre (1979). Michael Legrand: "L'Amour Fantome" (text by Didier van Cauwelaert) (Not yet produced.) Song: "A Friend Has Gone Away" (French: "Un Ami S'en Est Alle" - lyrics: Jean