Share on Facebook
The OnStage Newsletter - May 2009

In the May edition of the OnStage Update, MP OnStage publishes an article by comedian Carol Burnett telling how she and daughter Carrie Hamilton brought Hollywood Arms to the stage; announces the release of three new episodes of the Backstage Pass; and keeps you up to date on what MPO Alumni are doing around the area.
---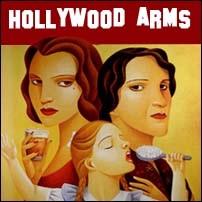 From Hollywood Arms to Broadway


In her memoir One More Time, comic legend Carol Burnett presents a sometimes hilarious, sometimes heartbreaking coming-of-age tale. USA Today said the book is "...as rich in pathos as it is in humor." As Maurer Productions prepares to mount Hollywood Arms - the stage version of Burnett's memoir - we invite you to read the story, written in her own words, about how Burnett partnered with her daughter Carrie Hamilton to bring this fascinating story to broadway.
Read From Hollywood Arms to Broadway by Carol Burnett.
---
Backstage Pass Delivers Three Times the Fun with Three New Interviews


Backstage Pass, the podcast covering community theater in Central New Jersey, is going strong with three new episodes hot off the digital presses, so to speak.
In Episode 18, we talk about Disney's High School Musical, being staged by Cheng/Ferrara Productions at the Kelsey Theatre on the West Windsor Campus of Mercer County Community College. Our guests include Director Frank Ferrara, Vocal Director Shannon Ferrara, Choreographer Jillian Potash and actor Kyrus Westcott.
In episode 19, we talk about Sweeney Todd, the Demon Barber of Fleet Street being produced by Pierrot Productions, also at the Kelsey Theatre. Our guests include Director Peter Labriola, Vocal Director Pat Masterson and actors Patrick Andrae as Sweeney Todd and Debbie Schrager as Nellie Lovett.
In episode 20, we talk about the play The Most Fabulous Story Ever Told being produced as part of the 7th Annual James Tolin Memorial Fund's annual Fundraising event at the Kelsey Theatre. Our guests include Director Brian Bara, Producer Tracy Antozzeski and cast members Damian Geata, Maddie Patrick and Kathy Garofano.
Episode 18:
Talking About High School Musical
Episode 19:
Talking About Sweeney Todd
Episode 20:
Talking About The Most Fabulous Story Ever Told
---
Alumni Happenings in May
High School Musical "OnStage"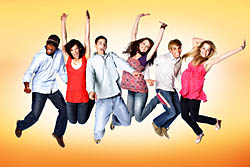 The pop culture phenomenon, Disney's "High School Musical," is about to take center stage at Mercer County Community College's Kelsey Theatre. Featuring some of the region's most talented young people, Cheng/Ferrara Productions presents this big, bubbly musical were several MPOnStage alumni will be gracing the stage, including Kyrus Westcott (You're a Good Man, Charlie Brown) and Jesse Dubin (Wonderfull Life, Winnie the Pooh, Emperor's New Cloths, Birthday Tail). Performances are Thursday and Fridays, May 1, 7 and 8 at 7:30 p.m.; Saturdays, May 2 and 9 at 2 and 7:30 p.m.; and Sundays, May 3 and 10 at 2 p.m. (Due to the show's anticipated popularity, Cheng/Ferrara has added an evening performance on May 7 and matinees on May 2 and 9.) A reception with the cast and crew follows the opening night performance on May 1. All Tickets are $16. For tickets, go to the Kelsey Theatre website.


Sweeney Todd, The Demon Barber of Fleet Street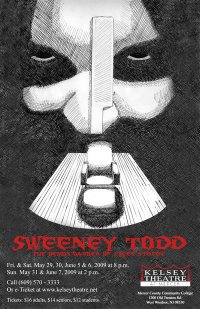 Coming up later in May is Pierrot Productions Sweeney Todd. The well-known saga of revenge and retribution, is famous for both stage and screen adaptations. Come enjoy a slashingly-good time with Sweeney, Mrs. Lovett, Anthony, Johanna, Judge Turpin, the Beadle, and Sondheim's most diabolical score. Alumni John Shanken-Kaye (Lucky Stiff) will be playing Judge Turpin, Tom Bessellieu will be Beadle Bamford and John Bergeron (La Mancha) will be Pirelli/Fogg with Eric Wishnie (La Mancha) rounding out the cast.
Performances are at 8PM on 5/29, 5/30, 6/5, 6/6 and 2PM on 5/31, 6/7.
Tickets: $16 Adult, $14 Senior; $12 Student. Call 609-570-3333 or go to the Kelsey Theatre website.


Midsummers Night Dream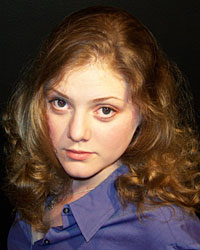 See Alumnus Tess Ammerman as Helena
in the Collingswood Shakespeare Company's
production of A Midsummer Night's Dream
in Collingswood, NJ. "The play features three interlocking plots, connected by a celebration of the wedding of Duke Theseus of Athens and the
Amazonian queen, Hippolyta, and set simultaneously in the woodland, and in the realm of Fairyland, under the light of the moon."
Performances are on Friday May 1, 2009 at 8pm
,Saturday May 2, 2009 at 8pm, Sunday May 3, 2009 at 3pm, Friday May 8, 2009 at 8pm, Saturday May 9, 2009 at 8pm, Sunday May 10, 2009 at 3pm at the Tatem Shields American Legion Hall Post 17 - 622 S Atlantic Avenue - Collingswood, NJ

For more info and tickets
http://www.collingswoodshakespeare.org/index.htm


California Suite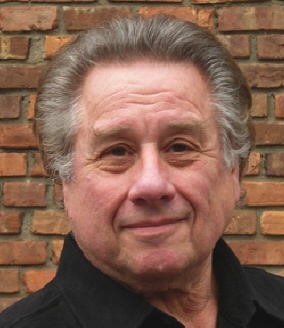 Chatham Playhouse will present the delightful Neil Simon comedy, California Suite. With alumnus Sam Rosalsky as Marvin Michaels, "Visitor from Philadelphia". The laughs are abundant in this 1976 play by Neil Simon, one of the masters of American comedy. It is a bittersweet comedy that shows a glimpse of various guests in the same suite at the renowned Beverly Hills Hotel. The first hail from New York City and are a divorced couple battling over the custody of their daughter. The second, "Visitor from Philadelphia" is a freewheeling farce about a man who is in town to attend a bar mitzvah and wakes up with an unconscious hooker in his bed and his wife on the way up to the room! He is trying unsuccessfully to prevent his wife from seeing her, catching him in flagrante delicto. The third are from London; she is nominated for an Academy Award, he is gay. The fourth and fifth are two couples from Chicago, who fight constantly while they are on vacation together. They all bring along their problems, anxieties, and comical marital dilemmas.
Dates are May 1, 2, 8, 9, 15 and 16 at 8pm and May 16 at 3pm
Tickets: Box Office: (973) 635-7363 Theater Lobby: (973) 635-9886 Online at Ticketleap


Riding the Comet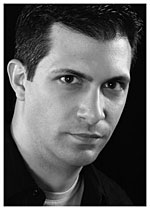 Alumnus Mark Violi (The Foreigner) wants to invite everyone to a staged reading of his new play RIDING THE COMET. It will be making its public performance debut, as a staged reading, at ACTORS' NET of Bucks County in Morrisville, PA on Friday May 8, 8:00 pm. RIDING THE COMET written by Mark Violi and directed by Kyla Marie Mostello takes place In WWII occupied France, a resistance family is visited by two American GIs. A plan is in motion to return them safely to England. But as the family endures the horrors of war, the eldest daughter, Linette, can no longer bear the loss and fragmentation of her family and becomes desperate to restore her peaceful life, while six-year-old Andie discovers her own way of dealing with grief. When Linette is forced into an unfamiliar role, the safe return of the GIs is in jeopardy as fear takes its toll and Linette becomes increasingly desperate. Featuring (alphabetically): Patrick Albanesius, Camryn Barnes, Chuck Donnelly, Mike Gearty. John Helmke, Steve Pié and Kate Skelly. There is a $10 suggested donation and a Q&A with the writer, director and cast follows the reading.
http://actorsnetbucks.org/Play_Readings/


To Kill a Mockingbird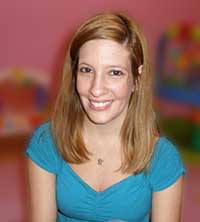 Closing the first weekend of May is Main Street Theatre Company's production of to Kill a MockingBird. Alumnus Kerri-Lynn Sirkin (Singin' in the Rain) stars as Mayella in this classic play. A riveting story of racial prejudice in the deep south of the 1930's that is told through the eyes of "Scout," the feisty six-year-old tomboy daughter of Atticus Finch, a deeply principled small town lawyer. Presenting her tale first as a sweetly lulling reminiscence of events from her childhood, Scout, serving as the narrator, draws us near with stories of daring neighborhood exploits by she, her brother "Jem," and their friend "Dill." Set in Maycomb, Georgia, "a tired and sleepy town," that finds itself the venue for the trial of Tom Robinson, a young black man falsely accused of raping an ignorant white woman. The children are presented with a cast of eccentrics, but fear keeps them at a safe distance, until one night, in streetlight and shadows, the children confront an evil born of ignorance and blind hatred and must somehow meet it head on and find their way home.
Final performances are May 1-2 at 8pm and May 3rd at 2pm
For Tickets Call 1-(732) 553-1153 or go online at www.smstc.org


Man of La Mancha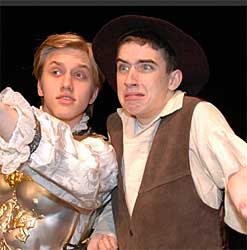 For one weekend only, see Alumnus Thomas Martella (Winnie the Pooh and Birthday Tail) as Sancho in the Notra Dame High School production of Man of La Mancha. This classic production which is loved by millions will be given new life by the Performing Arts students. This talented cast of 40 will be accompanied by a live orchestra and will transform the backstage into a prison of the Inquisition as our hero celebrates his quest.

Performances
Thursday, April 30 @ 7:30
Friday, May 1 @ 7:30
Saturday, May 2 @ 2:30 @ 7:30

For tickets call 609.882.7900.
Adults-$8 Senior Citizens/Students- $5.


---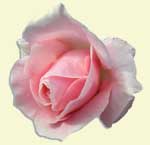 MPOnStage Theatre Quiz
A Salute to Mothers on Broadway

It's Mothers Day on Broadway as we look at shows that feature strong mother characters. These ladies of the great white way have stolen our hearts and you get 10 questions to see if you know them all. Good luck!
---