Episode 20:
Talking About The Most Fabulous Story Ever Told
Recorded April 18, 2009
Hosted by John Maurer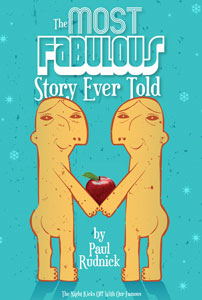 This podcast features a talk about the play The Most Fabulous Story Ever Told being produced as part of the 7th Annual James Tolin Memorial Fund's annual Fundraising event, at the Kelsey theatre in West Windsor NJ. Our guests include Director Brian Bara, Producer Tracy Antozzeski and cast members Damian Geata, Maddie Patrick and Kathy Garofano.
This a a special event and on the 19th and 20th there are special performances with a $25 ticket price which include a donation towards an annual scholarship and The Open Arms Foundation, a reception with silent auction and hors d'oeuvres.

For more information on the The James Tolin Memorial Fund go to www.jtmf.org

Running time: 12:58 min.