Share on Facebook
The OnStage Newsletter - February, 2009

In the February edition of the OnStage Update we spotlight Man of La Manhcha's successful opening weekend; announce the shows for our 2009-2010 season; reveal the challenges of blocking and choreographing dances and fight sequences in Man of La Mancha's Spanish dungeon; interview NJACT board members about the future of the Perry Awards; talk to the Arts YOUniversity team producing a Rock 'n' Roll rendition of Romeo and Juliet; and talk with the stars of Man of La Mancha;.
---
Man of La Mancha Plays to Packed Houses;
Opening Night Gala an Evening to Remember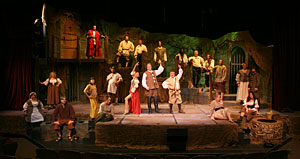 Click on the Image above to see a larger image
Man of La Mancha, presented at the Kelsey Theatre by Maurer Productions OnStage, opened last weekend to packed houses and enthusiastic audiences. Over the course of four performances theater-goers were treated to a tour de force performance by one of the company's most talented casts in recent memory. The entire cast was stunning, but leading the way was Meera Mohan and her heart-wrenching performance as Aldonza. Many cast, crew and theater-goers choked back tears as Meera took them all on Aldonza's journey from disillusionment and self-loathing to hope and self-realization.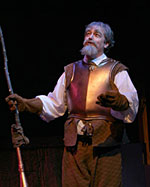 Click on the image to
see photos from La Mancha
The production celebrated its successful opening with a gala immediately following Friday night's performance. The party, held in the lobby of the Kelsey Theatre, was attended by nearly 100 people. Family, friends and members of the theater community gathered to raise a glass to the performers. Present among the many guests were members of various theater companies including Lou Stalsworth and Kate Pinner from Pinworth Productions, who recently closed a wonderful production of Who's Afraid of Virginia Woolf?; Marge Swider and Walter Smith and many other members of Yardley Players, who are gearing up for their production of Joseph and the Amazing Technicolor Dreamcoat, coming this summer; and Ruth Markoe of Pierrot Productions, who is directing Neil Simon's The Sunshine Boys, which opens on February 20th.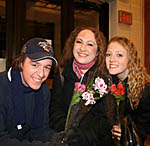 Click on the image to see photos from the opening night gala
Hosting the gala on behalf of Maurer Productions Onstage were our friends from Pennington Players. The MP OnStage team wishes to thank Pennington Players for all their kind assistance on Friday and for making the gala such a special evening for our cast and crew. Once they wrapped their hosting duties on the La Mancha gala, the Pennington Players team went back to work on their upcoming production of The Wiz, which opens at the Kelsey Theatre on March 6.
Tickets for Man of La Mancha are still available for February 13th and 14th at 8pm, and February 15 at 2pm. To order tickets, call the Kelsey Theatre box office at 609-570-3333, or order tickets online at www.kelseyatmccc.org.
---
Combat, Dancing and Danger in Man of La Mancha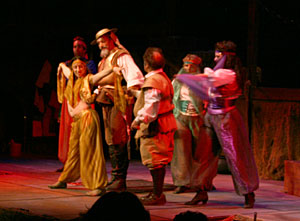 Our production of Man of La Mancha had its challenges. Not the least of which were choreographing dance and combat scenes that required moving a lot of actors around on a multi-level set in very tight quarters.
The three scenes in question are the fight between Don Quixote, Aldonza and Sancho on one side and a team of muleteers on the there other. There was also the abduction scene where the same team of muleteers, not happy about being bested by Don Quixote, assault Aldonza. And finally, there is a dance sequence in which a troupe of gypsies rob Don Quixote and Sancho as they are being entertained by dancing girls.
The fight and the abduction are fast paced with lots of stage combat. Actors are jumping, falling, rolling, and diving. Meanwhile, props are flying all over the place. These scenes were choreographic challenges for the director and choreographer to make these numbers exciting for the audience while confining the action to the small space and various impediments to movement that the set presented.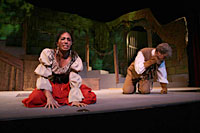 Setting these two numbers required unwavering focus on the part of the actors to ensure that no one was hurt. Precise timing and aim is required in order for the "fight" to appear authentic, and endless practice was needed to achieve the appearance of a "real fight." The "stage" was taped out in the rehearsal room in order for the actors to anticipate the set pieces, different levels, and props that are located all over the set. Each time an actor stepped over the wrong piece of tape, they were reminded that they had just stepped off the edge of an imaginary platform. As a learning aid, video tape of the combat choreography was taken and distributed to the cast. That way they could see the scene from the audience's perspective and know if they were succeeding in making their moves look as realistic as possible.
Once the production reached tech week, the combat choreography could finally be performed on the real set for the first time. Suddenly, there was no tape and no imaginary barriers. One misstep and an actor could fall several feet to a lower level, or hit a wall, or trip over a set piece. Again, these scenes were run many times times before opening night to ensure that the choreography was tight and the actors were safe.
The third scene, the gypsy dance, is a complex combination of singing, dancing, dialogue, and sleight of hand. This scene also required taping the stage and impeccable timing on the part of the actors to execute the number in the space allotted. In some respects, the gypsy dance proved more challenging for the actors than the stage combat because they had to keep their dance movements fluid, and the timing of their dialogue tight with the musical accompaniment – all while not falling off the stage platforms.
If you want to see the finished product, tickets are still available for February 13th and 14th at 8pm, and February 15 at 2pm. To order tickets, call the Kelsey Theatre box office at 609-570-3333, or order tickets online at www.kelseyatmccc.org.
---
Tom Sawyer, Carol Burnett and God Headline New Maurer Season
Maurer Productions OnStage is pleased to announce that it has selected three new shows for its 2009-2010 season at the Kelsey Theatre. The company's season will kick off with the comedy-drama Hollywood Arms, based on the true story of comedienne Carol Burnett's childhood and early show business success.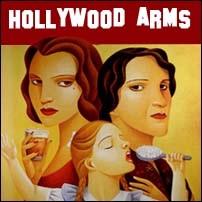 That will be followed by Children's Letters to God, the family musical based on the International best selling book of the same name. And anchoring OnStage's season will be the fun-filled, foot-stomping, mid-western musical The Adventures of Tom Sawyer.
As it does each year, the OnStage board of directors went through a difficult and lengthy research, reading and voting process. At OnStage, each board member has the privilege of pitching shows and directors to the board for consideration. This year a new crop of shows were pitched. These were added to the shows that had been pitched last year but not selected. The board also solicited suggestions from the local theatre community. After much review and discussion, the three shows were finalized.
In October of 2009, Dan Maurer, the director who brought you last season's five-time Perry Award-winning production of Driving Miss Daisy, will deliver the unforgettable play Hollywood Arms. Written by comic legend Carol Burnett and her daughter Carrie Hamilton, this moving comedy-drama is based on Burnett's best-selling memoir One More Time.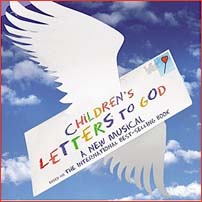 Set in California in 1941 and 1951, it tells the tale of a young girl growing up in a flawed family. Ultimately, this is the funny and deeply moving story of three generations of women pursuing their dreams; dreams that end in disappointment, tragedy, and ultimately -- for one young girl -- triumph. Described by some as one part Neil Simon, one part Mama's Family and one part Tennessee Williams, Hollywood Arms is a wholly originally story of humor, heartbreak, love and courage.
In January of 2010, Perry Award-nominated choreographer Jane Coult will slide into the director's chair for the heart-warming family musical, Children's Letters to God. Inspired by the international bestseller of the same name, Children's Letters to God is a show that follows the lives of five young friends as they voice beliefs, desires, questions and doubts common to all people but most disarmingly expressed by children. Through song, dance and letters to the "Big Guy" upstairs, these children explore timeless issues such as sibling rivalry, divorce, holidays, loss of a beloved pet, the trials of being unathletic and first love. This is not a religious show, but it delivers a universal message that transcends the boundaries of age, geography, and religion.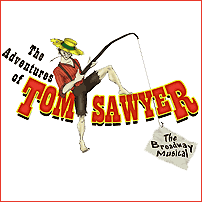 In March of 2010, OnStage Artistic Director and Perry Award nominated director, John Maurer, will anchor OnStage's new season with his direction of the exciting musical romp, The Adventures of Tom Sawyer. This is the Broadway musical version of Mark Twain's immortal novel about the adventures of a fourteen-year-old boy growing up in the heartland of America in 1840. With an exuberant pop-rock musical score to accompany him, Tom matches wits with his stern Aunt Polly, falls in love with the beautiful, feisty Becky Thatcher, and goes on the adventure of his life with Becky and that irresistible renegade, Huckleberry Finn. The fun and adventure are non-stop in this unforgettable family favorite.
Audition dates will be scheduled in the near future. Tickets will go on sale in the spring.
---
BackStage Pass Talks with NJACT Board Members; Rocks out with Arts YOUniversity's Romeo & Juliet; and Gets Medeivel with Maurer Productions' Man of La Mancha
BackStage Pass is going strong this month with three new episodes. First we sit down with Amy Levine and Patrick Starega, the new President and Vice President of NJACT to discuss the future of NJACT and the Perry Awards. Then we meet with the team at Arts YOUniversity who are bringing a Rock and Roll Romeo and Juliet to the stage. And finally, we meet with the director and stars of Man of La Mancha, which opend this Friday to packed houses. These are the 13th, 14th and 15th podcasts in the Backstage Pass series which offers a behind-the-scenes look at community theatre in Central New Jersey.

You can listen to Backstage Pass right from the MPOnStage website, or subscribe to our free podcast through iTunes.

Episode 15:
Talking About Arts YOUniversity's Romeo & Juliet

Episode 14:
Talking About Man of La Mancha

Episode 13:
Talking About NJACT

---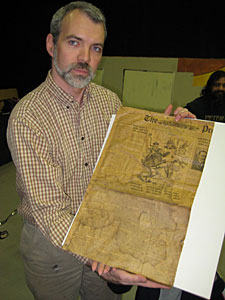 Many theater people tend to be superstitious. You still can't say the true name of "the Scottish play" while in a theater, and God forbid you should take off for the night without leaving a light on for the theater ghosts. If you're one of those superstitious theater people, then you're going to get a kick out of this story.
If you are standing anywhere within a 5 mile radius of anyone named Maurer, you know that Man of La Mancha opens at the Kelsey Theatre on February 6, 2009. Just weeks before the show is schedule to open our Master Builder, Jeff Cantor, found himself working on a set piece for the show. While digging around back stage at the Kelsey Theatre, he pulled out an old steamer trunk. The plan was to clean it up and use it as the trunk from which Don Miguel Cervantes' pulls his props and costumes in order to tell the story of Don Quixote. As Jeff was cleaning out the trunk he discovered something fascinating. Burried deep in the bottom was a 1906 newspaper clipping from the Philadelphia Press. The page, only a scrap, contained listings of all the great theater productions playing that weekend many years ago. What was the exact date of this ancient newspaper, you ask? February 6, 1906! A 103-year-old newspaper clipping about theater, published on the same day as our opening night. We call that a good Omen.
---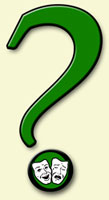 MPOnStage Theatre Quiz - Black is Beautiful

Black is beautiful, especially on Broadway. This month's quiz features questions about some of Broadway's most famous works that featured black artists and the black experience. You get 10 questions to test your theatre knowledge. Good luck!
---
Audio Interview: Man of La Mancha Star Talks with Anita Donovan



Daniel Petrovich, one of the stars of Man of La Mancha appeared last week on WBCB 1490 AM's Bucks County Entertainment Show sponsored by Mobile Direct and hosted by Anita Donovan. Listen to this recording of the interview as Dan talks with Anita about recreating the character of Don Quixote.
---