Episode 64:
Meet Me in St Louis :
Recorded July 11, 2014
Hosted by John Maurer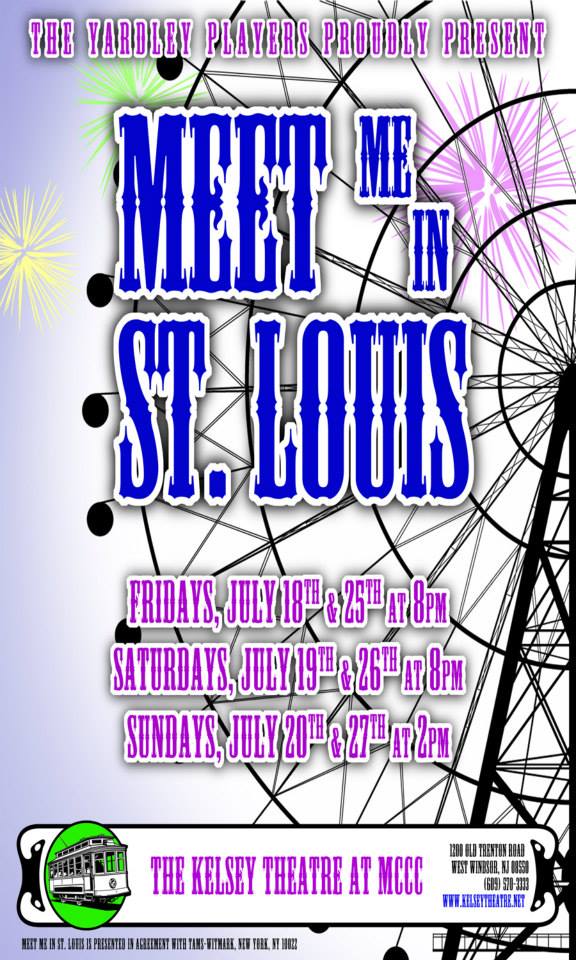 In this Podcast we talk with The director, and some of the cast of Meet Me in St Louis produced by the Yardley Players at the Kelsey Theatre on the campus of Mercer County Community College. Our guests include Director Kristy Davis and cast members Shealyn Davis, Brent Tuccillo, Jacob Kinderman, Colleen McDonald and Makenna Katz
Based on The Kensington Stories by Sally Benson and the MGM motion picture Meet me in Saint Louis. the story is set in, turn of the century saint Louis. The World's Fair is coming and so are changes for the Smith family. Lon, Rose, Esther, Agnes & Tootie are so proud of their hometown. They can't wait to enjoy the fair and all the excitement and romance it brings. And. they will do anything to make sure it stays that way when their father is offered a job in New York City! The show is A rare treasure, that sparkles with optimism and good tunes, featuring the famous "Trolley Song" , "Skip to My Lou" and "Meet Me In St. Louis".

Running time: 12:30 min.





Listen to more podcasts.