Episode 58:
GodSpell :
Recorded June 20, 2013
Hosted by John Maurer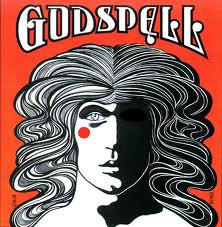 In this Podcast we talk with The director and the cast of Godspell being produced by M&M Stage Productions at the Kelsey Theatre on the campus of Mercer County Community College. Our guests include Director Mike Steel, and cast members Jonathan Martin and J Scott.
"Godspell" is based on the Gospel of Matthew, with music by Stephen Schwartz and book by John-Michael Tebelak. Featuring a sparkling score, the show is a series of parables interspersed with a variety of modern musical numbers set to lyrics from traditional hymns. Drawing from various theatrical traditions, such as clowning, pantomime, charades, acrobatics and vaudeville, stories from the Bible come to life with a message of kindness, tolerance and love.
Starting out as a college project performed by students at Carnegie Mellon University in 1970, "Godspell" was rescored for an off-Broadway production in 1971 and became a long-running success, with over 2,000 performances. Several cast albums have been released over the years and one of its songs, "Day by Day," reached #13 on the Billboard pop singles chart in 1972. The 1973 film version of this musical starred Victor Garber, and the show was most recently revived on Broadway in 2011.

Running time: 15:29 min.





Listen to more podcasts.