Episode 57:
Legally Blonde :
Recorded April 6, 2013
Hosted by John Maurer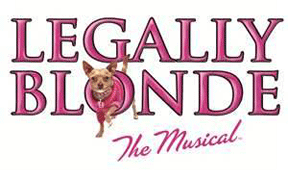 In this Podcast we talk with The director and the cast of Legally Blonde being produced by Playful Theatre Productions at the Kelsey Theatre on the campus of Mercer County Community College. Our guests include Director Paula Barson, Choreographer Nicole Machin, Costumer Michelle Rittman and cast members Kimberly Suskind and Kyrus Keenan Westcott.
Legally Blonde the Musical Based on the movie, "Legally Blonde – The Musical" tells the story of sorority queen Elle Woods, who is dumped by her boyfriend Warner Huntington III just before he leaves for law school because she is simply "too blonde." Determined to find a way to win him back, Elle puts down the credit cards and hits the books, setting out to go where no Delta Nu has gone before: Harvard Law. Elle must wage the battle of her life, for her guy, for herself and for all the blondes who suffer endless indignities every day.

Running time: 11:08 min.





Listen to more podcasts.