Episode 52:
Born Yesterday
Recorded August 28, 2012
Hosted by John Maurer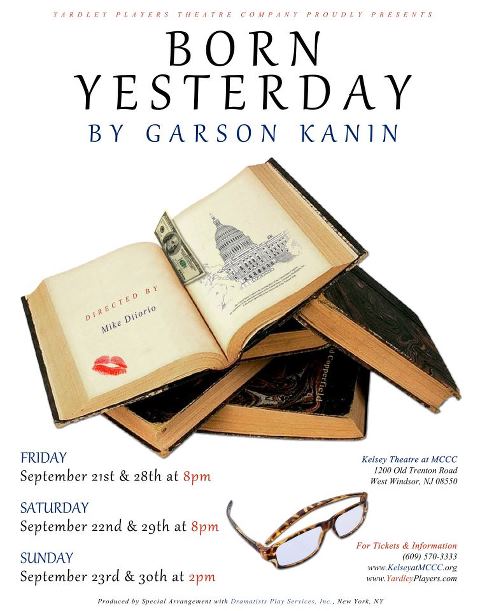 In this Podcast we talk with The director and the cast of Born Yesterday being produced by The Yardley Players at the Kelsey Theatre on the campus of Mercer County Community College. Our guests include Director Mike Diiorio and cast member Jen Hanselman, Joe Zedeny, Michael Sundburg and Wayne Rossignol.
To all the dumb chumps and all the crazy broads, past, present, and future, who thirst for knowledge and search for truth. You'll be tickled pink by Garson Kanin's Award-winning comedy about politics and the power of female persuasion, The Yardley Players present the timeless and timely story of a not-so-honest businessman and a not-so-dumb blonde out to "capitalize" on everything Washington has to offer.

Running time: 13:07 min.





Listen to more podcasts.