Episode 43:
13 The Musical
Recorded July 20, 2011
Hosted by John Maurer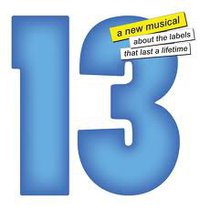 In this Podcast we talk with some of the cast and crew of 13 the Musical being presented by the Pennington Players. Our Guests include Director Laurie Gougher, Musical Director Peter de Mets, Choreographer John Boccanfuso and actors Tanner Mead, Matthew Blazejewski and Meredith Brandt.
"13" follows 13-year-old Evan Goldman, who moves from New York City to Appleton, Indiana, in the wake of his parents' divorce. Evan is in survival mode -- just hoping to make friends and get through his first year at Dan Quayle Junior High School. But before he knows it, the school's star quarterback is on his case, his only new friend, Patrice, isn't talking to him, and the rumors are flying. This high energy musical about the pains of growing up is for anyone who has ever been a teen!

Running time: 22:56 min.


Listen to more podcasts.