Episode 38:
A Little Night Music
Recorded February 17, 2011
Hosted by John Maurer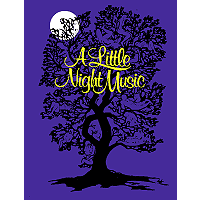 In this Podcast we talk with some of the cast and crew of Pierrot Productions' presentation of Stephen Sondheim's award-winning musical "A Little Night Music" being presented at the Kelsey theatre on the Campus of Mercer County College in West Windsor New Jersey. Our guests for this podcast were Producer/Director Peter Labriola and actors Sue Robbins, Mariel Rosati, Tom Chiola
and Joe Giglio


Running time: 12:55 min.


Listen to more podcasts.