Episode 37:
A Few Good Men
Recorded January 5, 2011
Hosted by John Maurer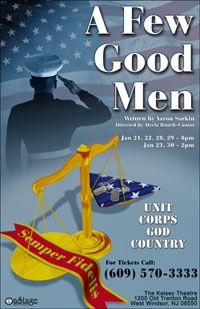 In this Podcast we talk with some of the cast and crew of MPOnStage Production of A Few Good Men being presented at the Kelsey theatre on the Campus of Mercer County College in West Windsor New Jersey. Our guests for this podcast were Director Alycia Bauch-Cantor and actors Mark Violi , Faith Dowgin and Robert Fisher

Running time: 15:23 min.


Listen to more podcasts.