Episode 32:
Pygmalion
Recorded February 3, 2010
Hosted by John Maurer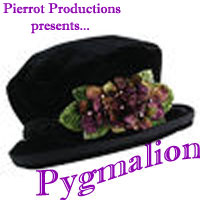 In this Podcast we talk with the director and some of the cast from Pygmalion being presented by Pierrot Productions. Our Guests include Director Ruth Markoe and actors Scott Fishman, Lee Benson, Lonnie McCullough, Alycia Bauch-Cantor and Lauri Hardy

Running time: 20:04 min.

Listen to more podcasts.