Episode 30:
Annie
Recorded December 08, 2009
Hosted by John Maurer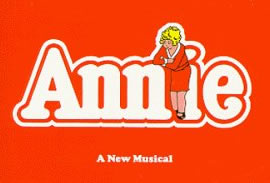 In this Podcast we talk with the director and some of the cast from Annie being presented by Arts YOUniversity of Hamilton NJ. Our Guests include Director Lisa Gaunt and actors Scott Karlin, Jessa Bedser and Kacey Burke.

Running time: 16:15 min.

Listen to more podcasts.