Episode 29:
A Christmas Story
Recorded November 18, 2009
Hosted by John Maurer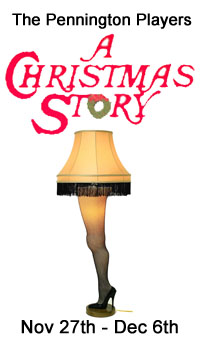 In this Podcast we talk with the director and some of the cast from A Christmas Story being presented by the Pennington Players at the Kelsey theatre on the campus of Mercer County Community College in West Windsor NJ. Our Guests include Kitty Getlik, Steve Decker, Laurie Gougher and Jason Wilks

Running time: 15:28 min.

Listen to more podcasts.