Share on Facebook
OnStage News & Notes - November 2009

In our November newsletter we report on the cast of Children's Letters to God, see who is in the MCCC News, speak with the production teams of Equus, Groucho and the Producers, see what our Alumni are up to, discuss the controversy of smoking on stage, and much more.
---
Children's Letters to God is Cast.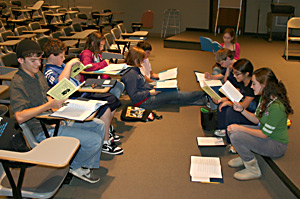 After a weekend where they auditioned nearly 50 young performers, Maurer Productions OnStage finalized the casting of their latest family friendly musical, Children's Letters to God.
Inspired by the international bestseller of the same name, this heart-warming family musical follows the lives of several young friends as they voice beliefs, desires, questions and doubts through song, dance and letters to the "Big Guy" upstairs.
Joining the award-winning production team will be ten talented young performers, eight of them making their MPO debuts. Within hours of completing the casting chores, news of the final cast began to spread via Facebook. The cast was quickly christened "a dream team" by members of the theater community in the know.
Rehearsals are already underway and going well.
Performances are scheduled for January 8 -17, 2010.
Tickets are on sale now at the Kelsey Box Office.
To order, call 609-570-3333.
We are now please to introduced the cast and creative team of Children's Letters to God.
CAST:
Brett - Dominick Sannelli
Joanna - Victoria Scialfa
Iris - Gabriella Green
Theo - Matthew Blazejewski
Kicker - Jeremy Barson
Joey - David Catalano
Kiernan - Kiernan Matts
June - Claire Norden
Alice - Kirsten Pasewaldt
Ruby - Amy Slothower

PRODUCTIN TEAM:
Director & Choreographer -- Jane Coult*
Music Director -- Buzz Herman
Executive Producer & Set Designer -- John Maurer*
Producer -- Diana Gilman Maurer*
Producer & Sound Designer -- Dan Maurer*
Stage Manager & Master Builder -- Jeff Cantor
Lighting Designer -- Kitty Getlik*
Properties -- Alycia Bauch-Cantor*
(* NJACT Perry Award Nominee or Winner for past productions)
---
Open Auditions for The Adventures of Tom Sawyer, the Broadway Musical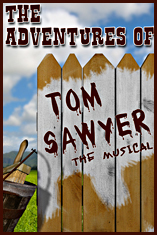 Maurer Productions OnStage is now scheduling audition appointments for the full-length family musical The Adventures of Tom Sawyer, the Broadway Musical
Perry Award winner John Maurer, the man who brought the smash hits Man of LaMancha and Singin' in the Rain to the Kelsey Theatre, will direct this exciting musical romp. This is a musical version of Mark Twain's immortal novel about the adventures of a fourteen-year-old boy growing up in the heartland of America in 1840. With an exuberant pop-rock musical score to accompany him, Tom matches wits with his stern Aunt Polly, falls in love with the beautiful, feisty Becky Thatcher, and goes on the adventure of his life with Becky and that irresistible renegade, Huckleberry Finn. The fun and adventure are non-stop in this unforgettable family favorite.
This event being produced in 2010 marks the 175th anniversary of Mark Twain's birth, the 125th anniversary of his pinnacle work Adventures of Huckleberry Finn, and the 100th anniversary of his death.
This production will be presented at Kelsey Theatre on the West Windsor campus of Mercer County Community College. The show will include 25 roles and will be directed by John M. Maurer.
If you have any questions, please contact us at info@mponstage.com or call us at (609) 882-2292.
Auditions will be on December 12 & 13 on the Campus of Mercer County Community College. All roles are available. All experienced actors are encouraged to audition.
CLICK HERE TO LEARN MORE ABOUT THE AUDITIONS
---
MCCC Recognizes Maurer's Success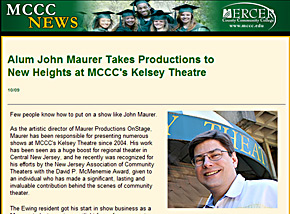 On the heals of being presented with NJACT's David P. McMenemie Award, John Maurer found himself the topic of a feature article published by Mercer County Community College. The article covers Maurer's formation of MPO with is wife, Diana, and his brother, Dan, through this recent Perry Awards, and the many productions's he has spear-headed. As an alumnus of MCCC, the article quotes Maurer talking about the many opporunities that Mercer gave him. To read the whole article, click here.
---
MAURER CHOOSES NOT TO RUN FOR A SECOND NJACT TERM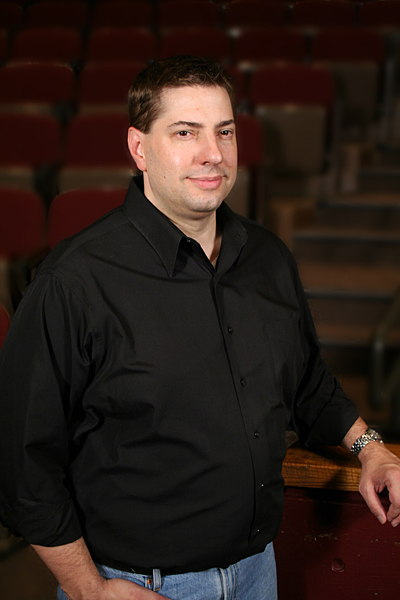 Dan Maurer has announced he will not run for a second term on the NJACT board of directors, citing increased job responsibilities and commitments to family and theater projects as the reason. In addition to serving as NJACT's Marketing Director, Maurer is employed full-time as the Director of eMarketing for a major pharmaceutical company and also serves as Vice President and Marketing Director for Maurer Productions OnStage (MPO). He also directs shows for MPO, having just completed the well-received comedy-drama Hollywood Arms. Maurer will continue on with his MPO duties and plans to begin work on a writing project he hopes to see staged at the Kelsey Theatre sometime in the future. NJACT, the New Jersey Association of Community Theaters, is home to the NJACT Perry Awards and is managed by a volunteer board of directors who are voted to one year terms. Each year, board members must formally announce their intention to seek re-election to the board. Maurer informed the board of his decision in an email to the organization on the evening of November 6. "This was a very difficult decision for me to make," Maurer said. "I am very proud of all that NJACT accomplished this past year and had been looking forward to returning, but the increased demands of my job, as well as my family and my theater commitments, just won't leave me time to fulfill my duties to NJACT in 2010." This recent season, which culminated in the 2009 Perry Awards Gala on September 20, has been considered by many to be one of the most successful and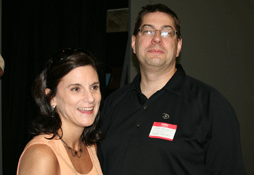 progressive in the organization's recent history. In his role as NJACT Marketing Director, Maurer lead the redesign of the organization's website. He also chaired the NJACT Review Process Committee and worked closely with the board members to implement many of the committee's recommendations to help make improvements to the review process. Meanwhile, the other board members were also hard at work moving the organization forward. Patrick Starega, who directs and choreographs for theater companies all over the state, picked up the tough task of managing reviews after the sudden departure of the previous Vice President. He spent countless nights and weekends working with board members and reviewers to track reviews, compile scores and ensure reviewer coverage throughout the year. Rita Greco of Mystic Vision Players stepped in as the organization's Treasurer last season and reorganized the NJACT finances. Marie Fiorello of Villagers Theater served as the North Jersey Liaison and worked hard to coodinate and deliver training sessions to new Perry AWard reviewers. Gina Lupi, not only did the same as South Jersey Liaison, but also served as Director of Public Relations. Her work on promoting the 2009 Perry Awards Gala lead to a lot of great media coverage not only for NJACT, but for many of the individual theater companies that were nominated for, or received, Perry Awards. In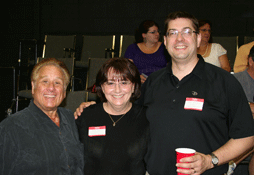 addition, NJACT Recording Secretary Jane Coult, who also serves as a choreographer and board member for Maurer Productions OnStage, was instrumental in getting much of the NJACT historical documents in order and published hundreds of certificates for 2009 Perry Award nominees. Meanwhile, in his role as Vice President of Development, Pete Labriola of Peroit Productions played an important role in getting NJACT business records in order, which will open the door for future sponsorship development. And finally, in her role as NJACT President, Amy Levine, who has worked with many theater companies around the state, was instrumental in coordinating and hosting one of the most successful Perry Award Gala's in recent memory. Regarding his time on the board, Maurer said: "I was really impressed with the level of dedication and the many hours the board and other volunteers contributed to support the theater community. Everyone gave of their time in big way to move the organization forward and I'm glad I could be a small part of that. I regret having to have to leave and consider all the board members good friends and valued theater colleages." Maurer will fulfill his duties as NJACT Marketing Director through the end of the year, at which time the board is expected to appoint someone new to hold that position.
---
Backstage Pass, the podcast covering community theater in Central New Jersey,
this month speaks to a horse, a grouch, and a producer.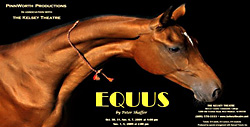 Episode 26:
Talking About the Play Equus
In this Podcast we talk with the director and cast of Equus, being produced by PinnWorth Productions at the Kelsey Theatre in West Windsor, NJ and our guests include Director Lou Stalsworth and actors John Shanken-Kaye and Matty Daley.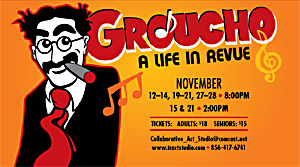 Episode 27:
Talking About Groucho: A Life in Revue
In this Podcast we talk with Ted Wioncek and Christine Peltz from the Collaborative Act Studio. They tell us about the group and their production of Groucho: A Life in Revue being Produced at the Fusion Performing Arts Center, 1931 Olney Avenue, Suite 100 Cherry Hill, NJ.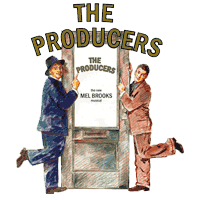 Episode 28:
Talking About the Musical - The Producers
In this Podcast we talk with the director and some of the cast from The Producers being presented by Pierrot Productions at the Kelsey theatre on the campus of Mercer County Community College in West Windsor NJ. Our Guests include Peter Labriola, Kate Ross, John Zimmerman and Jim Petro.
---
Alumni Happenings in November
November brings on the holidays and we celebrate our alumni. Here is what they are up to:
Equus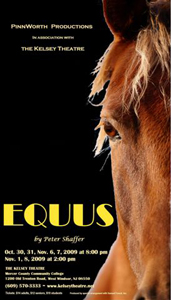 See Alumi Jean Prall Rosolino (Winnie the Pooh the Musical) and Dr. John M. Shanken-Kaye (Lucky Stiff) in the PinnWorth Production of Equus being presented at the Kelsey Theater in West Windsor NJ.
Peter Schaffer's disturbing psychological thriller loosely based on a real occurrence. Psychiatrist Martin Dysart (made famous in the film by Sir Richard Burton) is brought the most challenging case of his career by the magistrate. Alan Strang seems like a normal seventeen year old. His life appears routine and his family loving. However, Alan's passion for horses and an encounter with a female stablehand has led him to behave in the most devastating way. Dysart struggles to grasp the answer to this psychological puzzle.

ShowTimes:
Fri. Oct. 30 & Nov. 6, 2009 at 8pm
Sat. Oct. 31 & 7 at 8pm
Sun. Nov. 1 & 8 at 2pm

For more information about the show or Kelsey Theatre, visit http://www.kelseyatmccc.org/index.shtml.
The Producers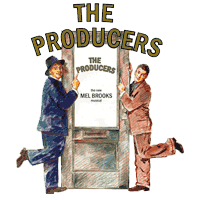 It's a full house as alumnus John Zimmerman, Jim Petro, Melissa Rittmann, Mike Schiumo, Allwyn Baskin, Jeffrey Branin, Dominick Sannelli, Lee Benson, Judy Berwick, Amy Bessellieu, Tom Bessellieu, & Eric Wishnie perform in this Pierrot Production
The comedic genius of Mel Brooks comes to Kelsey in this outrageously funny musical. Based on the 1968 Academy Award-winning cult film classic of the same title it tells the tale of two theatrical producers who scheme to get rich by overselling interests in a Broadway flop. Things don't go quite as planned when the play is actually a hit. This hysterical show won 12 Tony Awards – more than any other show in history!
ShowTimes:
Fri. Nov. 13 & 20, 2009 at 8pm
Sat. Nov. 14 & 21 at 8pm
Sun. Nov. 15 & 22 at 2pm
For more information about the show or Kelsey Theatre, visit http://www.kelseyatmccc.org/producers.shtml
Damm Yankees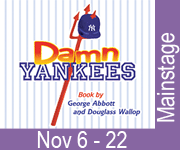 See alumnus Jack Petzko as Ford Frick, Commissioner of Baseball in Villagers Theater production of Damm Yankees
Faust meets professional baseball in this Broadway classic. Middle-aged baseball fanatic Joe Boyd trades his soul to the Devil (the charming but devious Mr. Applegate) for a chance to lead his favorite team to victory in the pennant race against the New York Yankees. As young baseball sensation Joe Hardy, he transforms the hapless Washington Senators into a winning team, only to realize the true worth of the life (and wife) he's left behind. The score includes the classics "Whatever Lola Wants, Lola Gets" , "You Gotta Have Heart" and "Shoeless Joe from Hannibal, Mo."
Performances: Nov. 6th - 22, 2009
Reservations can be made in advance at boxoffice@villagerstheatre.com
or by calling 732-873-2710.
Bell Book and Candel
John Bergeron (Man of La Mancha) returns to Actors Net in Bell, Book and Candle.
John Van Druten's classic comedy about a 20th century Manhattan witch who falls in love with a mere mortal, while her warlock brother and witch aunt try to scuttle the love boat. This popular "old chestnut" will be served in time for Halloween. A show brimming with tricks and treats!
Performances:
Fridays, October 15 - November 15
Location: Heritage Center, located at 635 North Delmorr Avenue (Route 32) in Morrisville, PA.
Tickets: Purchase online at Brown Paper Tickets.
$20 Adults, $17 Seniors, $10 Children under 13.
For reservations and other information,
please email us at actorsnet@aol.com, or phone us at 215-295-3694.
It's A Wonderful Life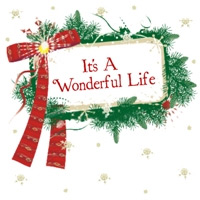 See Alumnus Brian Gildea (Hollywood Arms) as Clarence in the SVP Production of It's A Wonderful Life. A great holiday show for the whole family.
The traditional and heartwarming holiday classic comes alive on stage, as George Bailey, guided by his devoted wife Mary and the bumbling but lovable Clarence the Angel, finds love and redemption in the small town of Bedford Falls. This timeless story, and all its familiar and colorful characters, captures the Christmas spirit. Start the season with this loving family saga which touches the heart and enriches the soul.
Performances:
Fridays, December 4th - December 20th
Location: Somerset Vally Players, 689 Amwell Road (Rte 514), Hillsborough NJ 08844-3317
Tickets: Purchase online at Ticket turtle.
For reservations and other information,
please email us at reservations@svptheatre.org, or phone 908-369-7469 .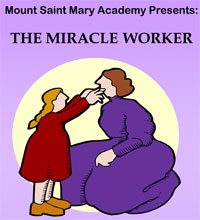 The Miracle Worker
See Alumnus Tommy Kouten (Hollywood Arms) As Percy in the Mount Saint Mary Academy Production of The Miracle Worker
Performances:
December 4th, 5th, 6th
Tickets:
For Ticket Information, call 908-757-0108 X 4504
Mount Saint Mary Academy, Route 22 West, Watchung NJ

Roald Dahl's Willy Wonka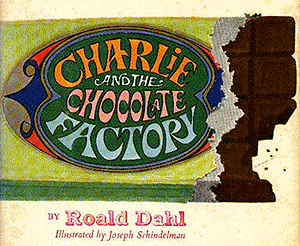 See Alumnus E. Nicole Spadafino (Lucky Stiff, Winnie the Pooh, Hollywood Arms) As Mrs. Bucket in the Hexagon Players production of Roald Dahl's Williy Wonka
Performances:
November 13th - November 21st
at Delbarton Prepartory School
Mendham, New Jersey
Tickets:
For Ticket Information, call 973-543-8770

---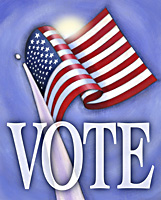 MPO Theater Quiz:
The Politics of theater.
November and elections are on everyones minds, so for this edition of the MPOnStage Theater quiz we look at shows with a political message or theme.

It's time to reflect on the political process in this country and the ways it has changed in over 200 years, as well as on the people who have challenged it, supported it, and attempted to destroy it. Broadway has been a reflection of the changes in this and other countries around the world. How many do you recognize from the hint and quote from the show? You have 10 questions to see if you can "Get out the Quote!".
---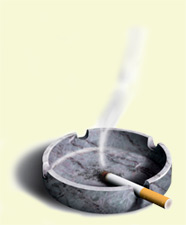 MPO Case Study:
Smoking on Stage?
Many of the best loved charectors of the stage have some vices, from bad tempers to drinking to much, but what happens of they are a smoker? With all the confusing language used in the Clean Air Laws around the country can your actor light up? Will they be doing justice to that chain smoking lead charector if they only can mime a good drag from a Lucky Strike? In this case study we talk about some of the wording in the laws and discuss some options to we checked into during our production of Hollywood Arms. Including the building of an prop electric safty lighter that simulates lighting up.