Share on Facebook
The OnStage Newsletter - June 2009

In the June edition of the OnStage Update, MP OnStage announces open auditions for Hollywood Arms; launches its new "Cast Me" system to help actors schedule audition appointments; keeps you up to date on what MPO Alumni are doing around the area; and keeps you on your toes with the latest Theatre Quiz.
---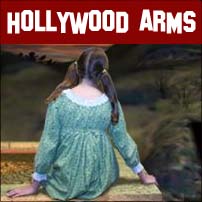 Open Auditions for Hollywood Arms


Maurer Productions OnStage is now scheduling audition appointments for the comedy-drama Hollywood Arms, written by comic legend Carol Burnett and her daughter, Carrie Hamilton. Six women and five men (including 3 children) are needed to pull off this stage play based on the true story a young girl's journey from hardship to Hollywood legend.
Auditions are scheduled for July 11 and 12. Presented by the team that brought you the Perry Award-winning production of Driving Miss Daisy, this show will open on October 2 at the Kelsey Theater on the West Windsor campus of Mercer County Community College.
All roles are available. All experienced actors are encouraged to audition.
CLICK HERE TO LEARN MORE ABOUT THE AUDITIONS, or...
Read these articles about Hollywood Arms.


---
MPOnStage Introduces new Online Audition Signup

MpOnstage Introduces the CastMe 1-2-3 System, part of the GreenStages Initiative being promoted by Maurer Productions OnStage. CastMe 1-2-3 is an online theatre audition registration system that can help save the planet because it saves paper. From the forms you need to fill out to the scheduling of your appointment, the entire registration process is done online!
Highlights:
You only enter information once.
The system asks you a series of questions about your acting, singing, dancing and technical background. Once entered this information can be used for all future auditions.
This is a living document.
You can change, add or update your information at any time.
It is secure.
Only you and the production staff have access to your information.
Add your own information.
You can include your headshot, photos from past productions, digital copies of your resume, past reviews or letters of reference.
You control your audition time.
Once you have chosen an audition slot, you can cancel it or move it as late as the morning of your audition. The system even sends out emails to remind you of your audition day and time.
Register and Create Your Profile Now!
---
Cruising with Kelsey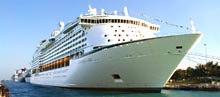 Each year, Kelsey Theatre holds a Theatre Appreciation Cruise in partnership with CruiseOne. A portion of the proceeds goes to Kelsey Theatre. This will be their 6th annual cruise and will be sailing on Aug. 15, 2009 on Royal Caribbean's Explorer of the Seas for a 5-night cruise to Bermuda round-trip from Cape Liberty, New Jersey. This year's cruise promises to be very exciting with many extras included. So, whether you've participated in shows at Kelsey Theatre, have been an audience member, attended Tomato Patch (or know someone who did) or have never been to Kelsey, come join us on this fun-filled cruise and help support Kelsey Theatre. And bring your family and friends, what a great time for a reunion!
Prices are:
Interior Stateroom--$955
Promenade View Stateroom--$1,045
Oceanview Stateroom--$1,145
Balcony Stateroom--$1,295

There are some freebies included, and if you're a senior, you get a discount!

For more information, go to: http://www.cruiseone.com/crobinson
You can contact the trip coordinator, Colleen Robinson at RobinsonCruiseO@comcast.net
or give her a call at (609) 275-0335.
---
Alumni Happenings in June
Sweeney Todd, The Demon Barber of Fleet Street
Coming up in late May and early June is Pierrot Productions Sweeney Todd. The well-known saga of revenge and retribution is famous for both stage and screen adaptations. Come enjoy a slashingly-good time with Sweeney, Mrs. Lovett, Anthony, Johanna, Judge Turpin, the Beadle, and Sondheim's most diabolical score. Alumni John Shanken-Kaye (Lucky Stiff) will be playing Judge Turpin, Tom Bessellieu will be Beadle Bamford and John Bergeron (La Mancha) will be Pirelli/Fogg with Eric Wishnie (La Mancha) rounding out the cast.
Performances are at 8PM on 5/29, 5/30, 6/5, 6/6 and 2PM on 5/31, 6/7.
Tickets: $16 Adult, $14 Senior; $12 Student. Call 609-570-3333 or go to the Kelsey Theatre website.

James Tolin Memorial Fund Benefit
The Most Fabulous Story Ever Told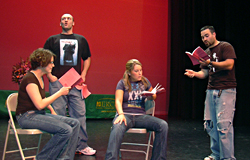 See board member Alycia Bauch-Cantor and alumnus Matt Daley in The James Tolin Memorial Fund seventh annual benefit. Paul Rudnick's comedy, The Most Fabulous Story Ever Told. The show comes to Mercer County Community College's Kelsey Theatre Friday and Saturday, June 19 and 20 at 8 p.m., and Sunday, June 21 at 2 p.m. The Friday and Saturday shows feature a silent auction starting at 7 p.m. and a catered reception and music following the performance. Proceeds from the event benefit the Open Arms Foundation and the James Tolin Memorial Scholarship at MCCC.
In Rudnick's alternate version of Biblical verse, Adam and Steve -- and their lesbian counterparts, Jane and Mabel -- begin their tale in the Garden of Eden, hitch a ride on the Ark during the flood and wind up in modern day Manhattan. Throughout the show, Rudnick's empathetic characters ponder the big questions including the existence of God, and the joys and pains of love, loss and life in general.
Tickets for the June 19 and 20 benefit shows are $25.
Tickets for the June 21 show are $16 for adults, $14 for seniors and $12 for students.
(The show contains adult themes and is not recommended for children.)
Tickets are available online or by calling the Kelsey Theatre Box Office at 609-570-3333.
Finian's Rainbow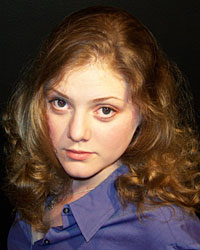 See alumni Tess Ammerman (LaMancha) as Sharon Finian, John Bergeron (La Mancha) as Woody Mahoney and Laurie Hardy (Lucky Stiff) in Finian's Rainbow at the Actors Net in Morrisville PA, July 10 through July 26. The immortal musical comedy! An Irishman with a stolen crock of gold comes to the U.S. to bury it near Fort Knox in hopes it will grow in value. When the leprechaun he stole it from follows him to these shores, you can be sure bedlam and great music abound. Music by Burton Lane, Book by E.Y Harburg and Fred Saidy. Lyrics by E.Y. Harburg. Featuring such classic songs as "Old Devil Moon," "If This Isn't Love" and "How Are Things In Glocca Morra?" Tickets: $20 Adults, $17 Seniors $10 children under 13. For tickets: Call the theater office at 215-295-3694 or email actorsnet@aol.com. Website: http://www.actorsnetbucks.org/


The Evangelist - Cicadas
Written and Directed by Jack Bathke

Come see alumna Tess Ammerman in a staged reading at ACTORS' NET of two one acts by Alumnus Jack Bathke.

The Evangelist
Night. Rain. A small, one bedroom apartment in a college town in Texas. Immaculately clean. A loud knock at the door. Chuck, Beth's estranged brother of ten years, returns with news that will shake the very foundations of her family and God.

Cicadas
Moonlight, broken up by a large tree. A porch. A tire swing. Cicadas chirping. Two small people without dislike or suspicion. An old fashioned love story.

Friday, June 19, 2009
Heritage Center
635 North Delmorr Avenue
(Route 32)
City/Town: Morrisville, PA

Phone: 2152953694
Email: actorsnet@aol.com
http://actorsnetbucks.org/Play_Readings/
Pippin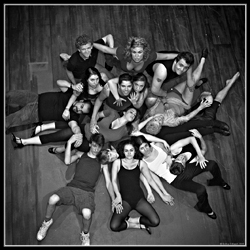 Directed by John Zimmerman
See Alumni Mike Schiumo and Eve Connolly In Pippin at the Town & Country Players Directed by Alumnus John Zimmerman. Every man has his daydreams and goals, and young prince Pippin is no different. Join us as the Leading Player and his troupe of actors, singers, and dancers take this extraordinary young man on a journey through war, sex, politics, love, and even death in an attempt to find his "Corner of the Sky". This spellbinding show features music by Stephen Schwartz (Wicked, Godspell), and staging inspired by Bob Fosse (Chicago), and promises to thrill audiences this summer. Mature audiences only please.
Performances: June 12, 13, 19, 20, 21 (matinee), 26 and 27
Friday and Saturday night shows have a 8 pm curtain; Sunday matinees start at 3 pm.
Tickets are $18.

Cats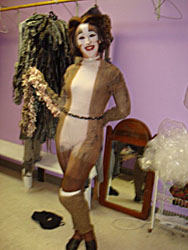 See OnStage alumna Jamuna Dasi (Man of La Mancha) in the Villager's Theatre production of Cats, opening June 5 in Somerset, NJ.
Cats, an all-singing, all-dancing musical spectacular, has become one of the world's best known and best loved musicals, with a plot based on T.S Eliot's Old Possum's Book of Practical Cats and award-winning music composed by Andrew Lloyd Webber, lyrics by T.S. Eliot, and additional lyrics by Trevor Nunn. Based on Old Possums Book of Practical Cats by T.S. Eliot.
Performances:
Friday, June 5, 12, and 19 at 8 pm
Saturday, June 6, 13, and 20 at 8 pm
Sunday, June 7, 14, and 21 at 2 pm
Location:
Villagers Theatre
475 DeMott Lane
Somerset, NJ 08873
Box Office: (732)873-2710
Website: http://www.villagerstheatre.com/
Reserved seating - $18 Adults, $16 Senior/Student



The Musical of Musicals: The Musical

Pennington Players announced auditions for The Musical of Musicals: The Musical, being directed by alumnus Kyrus.
The Musical of Musicals: The Musical is a 2005 off-Broadway
musical. Each of the five acts are short, parody musicals in the
style of various American and British composers such as Rodgers & Hammerstein, Stephen Sondheim, Jerry Herman, Andrew Lloyd Webber, and Kander & Ebb.
All the musicals have roughly the same plot: "I can't pay the rent!"
This plot, aside from being a classic melodrama plot, also
echoes another popular musical, Rent.
Each musical features four players who reprise similar archetypal
roles in each musical.
AUDITION DATES:
Wednesday, June 10, 7 pm to 9 pm
Saturday, June 13, 1 pm to 3 pm
CALLBACKS: Sunday, June 14, 7 pm

For more information and to sign up for an audition appointment, check Pennington Player's Website: http://www.penningtonplayers.org/mom.html
---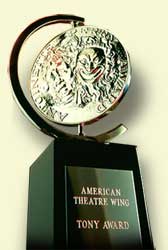 MPOnStage Theatre Quiz
A Tony Awards Special Double Quiz!



It's June and that means the Tony's and in this double issue of the OnStage Theatre Quiz you get 20 questions. See if you know them all. Good luck!
---
Case Study - Using Easy Armor

Are you searching for some good looking armor and don't know anything about metal work? Is your budget low but expectations high? Then this is the case study for you. We'll discuss how we used Easy Armor, a product from Tobin's Lake Studios for our production of Man of La Mancha.

More case studies will be added in time, so check the site whenever you have a prop need or if you love checking out how things are made. And if you have any prop solutions, tips or tricks you have used and would like to share, contact John at casestudy@mponstage.com.