Jane Coult, Senior Board Member & Choreographer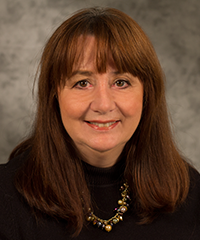 Jane's first venture on the stage was in a dance recital at three years old, sparking a life-long love of dance and the performing arts. Her dance studies included ballet, pointe, tap, jazz, and ballroom at area schools for over 30 years, including 20 years at the Glen Rock Dance Shoppe in Ewing Township, New Jersey. She has taught ballet and tap for many years at local dance schools.
Her first venture into theater was as a dancer and chorus member for the Trenton Civic Opera Company's production of Fiddler on the Roof. She returned to theater many years later in dancing chorus at the Open Air Theatre (OAT) at Washington Crossing State Park (Anything Goes, Sound of Music) and Kelsey Theatre (42nd Street). She soon moved on to choreographing, including The Mystery of Edwin Drood and The Music Man at Kelsey and The Sound of Music, Joseph and the Amazing Technicolor Dreamcoat (co-director and choreographer), Oliver, The Adventures of Tom Sawyer, and Annie Get Your Gun at OAT. She has also choreographed for other area theaters, including Company in Northeast Philadelphia.
When Eastwind Airlines was at Mercer County Airport, she understudied the mascot character, the Eastwind Bee, for the airline (and went on several times!).
Jane has taught tap dance at Kelsey Theatre's Tomato Patch for several summers, a theater camp for 5th through 12th graders. She has also taught adult tap workshops at Kelsey. Jane has choreographed all of MPO's musicals, including Singin' in the Rain, Man of La Mancha, and Elton John and Tim Rice's Aida, each of which earned her a Perry nomination for choreography. She directed and choreographed Children's Letters to God, which won the Kelsey Award for Best Children's Production.
She has been a member of the Board of Directors for Maurer Productions OnStage since 2006 and serves as the company's resident choreographer. She also served on the board of the New Jersey Association of Community Theaters (NJACT Perry Awards) from 2009-2011.