Dan Maurer, Vice President & Director of Marketing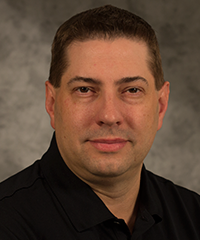 an Maurer serves as the Vice President and Marketing Director for Maurer Productions OnStage. For over 30 years, he has worked in the performing arts in many different capacities including musician, theatre critic, stage manager, marketing director, sound designer, director, co-producer, and actor. Dan is a four-time Perry Award-winner, having been honored with awards from the New Jersey Association of Community Theaters for Outstanding Production of Musical, Outstanding Direction of a Play, Outstanding Sound Design, and Outstanding Production of a Play.
Dan joined Maurer Productions OnStage shortly after it was founded and has help co-produced more than 20 of the company's productions. He has directed MPO's productions of Elton John & Tim Rice's AIDA, Hollywood Arms, and Driving Miss Daisy. Together, those three productions received 24 NJACT Perry Award nominations, winning nine times.
Dan is a former publishing industry professional turned digital marketing strategist. During an eight year career in book publishing, he was directly involved in the publication of tiles such as John Grisham's The Firm, Richard Price's Clockers and Jim Lovell and Jeffrey Kluger's Lost Moon (which became the Ron Howard film Apollo 13).
He currently works for a major pharmaceutical company and lives with his wife and their daughter in Robbinsville, New Jersey.