Buzz Herman, Senior Board Member & Musical Director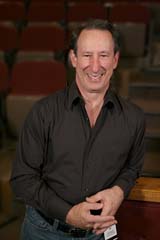 Buzz Herman has taught instrumental music in the secondary public schools of Prince Georges County Maryland, the Raritan Valley Community College, the Peddie School and, currently, at the Mercer County Community College, where he has taught Music History, Music Theory, Music Appreciation, Chamber Ensembles, The Business of Music and Private Applied Trumpet.
He is an active classical and Dixieland trumpeter, with an avid interest in the performance of early brass and woodwind music on period instruments. He is in his 9th season as Music Director/Conductor of the Bloomfield Symphony Orchestra, in Bloomfield, NJ. His other conducting activities have included the Lawrenceville Symphony Orchestra, the NJ Intergenerational Orchestra, musical theatre, opera and guest conducting appearances. In September 2008, he helped inaugurate the WWFM (89.1) High Definition Jazz Radio Station with his Monday night (7:00p.m.) show entitled The Buzz on Dixie broadcasting in HD on WWFM, Jazz on 2, 89.1 HD.
Buzz has been a member of the board of directors of Maurer Productions OnStage since 2006 and has served as musical director for the company's productions of You're a Good Man Charlie Brown, Lucky Stiff, It's a Wonderful Life, Winnie the Pooh, The Emperor's New Clothes, Singin' in the Rain, A Winnie the Pooh Birthday Tail, and Man of La Mancha.